I have a lovely and very enthusiastic little Sissy called Derek I play with. He is determined to be like me and although he has family constraints he really loves and cherishes the time we spend together. Since we met I've been training him to dress sexily, do his makeup, act seductively, walk in heels and of course, suck cock! 
He's been doing so well and I've been impressed with his progress so I thought it was time for the next step. He managed to steal a whole evening with me by telling his wife he had a work commitment and when he arrived he was shaking with excitement. I let him into my apartment and he could barely contain himself as he perched on my sofa, waiting for me to reveal the itinerary for the night's enjoyment. I went to the closet and took out the short tight black skirt, high shiny patent stilettos, black fishnet stockings, black suspender belt, low cut white blouse and lacy black padded bra I had bought for him. I laid them out on the table and his eyes nearly popped out of his head! He ran his fingers over the fabric and looked in awe at the shoes and as he did I revealed my other surprise, a long, thick brown wig with cute bangs and sexy layers. His mouth flew open and he hugged me in gratitude, he couldn't wait to run and jump in the bath I'd already drawn for him.
I sat on the toilet and watched him in the bath, and together we shaved off all of his excess body hair, top to toe. I cleansed and toned his face and handed him a soft pink bathrobe to step into. He practically ran into my bedroom where I had laid the clothes on the bed, and I helped him roll the stockings up his baby smooth legs and attach the suspender clips to the tops. I turned and took a pair of my own silky black panties from my underwear drawer and let him step into them, and I helped tuck his cock back so it wasn't so obvious from the front.
I let him put his own bra on (something every gurl has to learn!) and then he stepped into the fabulous black heels. I walked him over to my dressing table and sat him down. I put a little moisturizer on his face and plucked his eyebrows, then applied foundation, powder, false eyelashes, mascara, thick black eyeliner, blush and a slash of slutty red lipstick. I made him tip his head back and popped the luxurious wig on his head, fixing the bangs and fluffing out the length. I let him look in the mirror and he let out a squeal of happy excitement, clutching his hands to his mouth but being careful not to smudge!
He dressed in the blouse and skirt and I took a step back to admire him, and he looked amazing! Really convincing with the wig and makeup, and his legs and ass looked great in the tight skirt. He couldn't stop looking at himself and running his hands up and down his body. "Are you ready?" I asked, and he shook his head yes, but I could tell he was nervous. I wrapped one of my full length fur coats around him and held his hand as we walked to the car.
I drove to the Pleasure Emporium, a favorite haunt of mine for many years now. It's a clean, vast adult book/toy store with a really nice theater in the back. They also have a big area with glory holes, and this is what we'd come for. The glories run like a corridor of small black cubicles with a huge mirror running along the ceiling so you can see inside the cubicles if you look up.
I took Derek on a walk around the store floor, watching guys checking her out and follow us with their eyes. I pulled the shoulders of the coat off and slung it over my arm so they could see her in all her finery. Everyone knew what was about to go down and by the time I lead her to the entrance to the glory holes we had quite a following!
What happened next was so much fun, and I saw Derek in his true light, really doing what made him happy and what he was born to do! He took so many loads and was a real hit with the regulars at the Emporium. He had the time of his life, and he can't wait to go again! For all the juicy and very steamy details I think you'll just have to call me! Maybe I could get you dressed like Derek and take you to the Emporium too…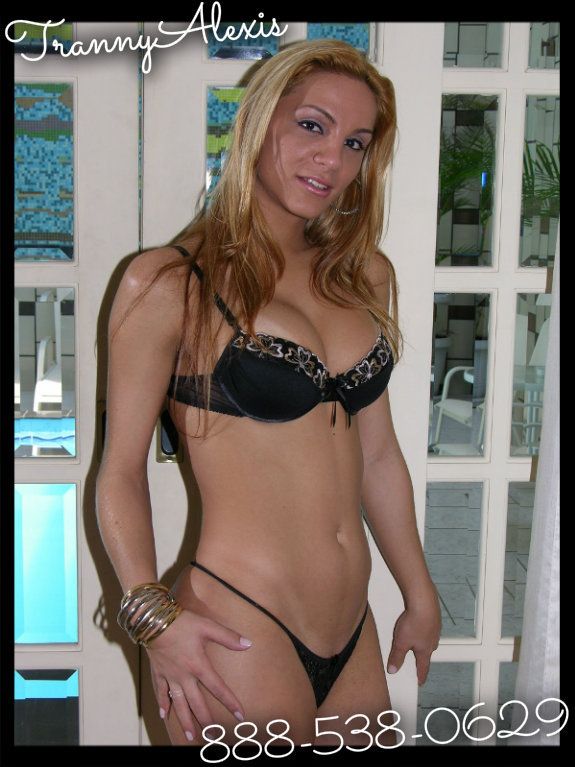 Alexis
1-888-538-0629
[email protected]
---
History