I really need to stop fucking around, but with the gangbang, all that cum and all the sex around the holidays, my libido is in overdrive. My pussy has been so wet lately, I only wear knickers when I have a lucky fellow tho send them to. And I guess that is what led me to the latest trouble. I had a few errands to do, and went out in one of my micro skirts, 6″ heels, bustier, and nothing else. I was just heading to the supermarket, but I love getting stared at.
Anyway, while I was shopping, and purposely bending over to tease the stock boys, one started following me. He was cute, in a awkward, nerdy, teen way. I could see his hardon growing, and he tried to look away, but I caught him more than once. It was pretty late at night, so I decided to really fuck with him, and took a cucumber, shoved it into my pussy, and put it into a bag, sealed it, and left it on the pile. He raced to get it, and shoved it in his pocket. I smiled, and stopped to look at some other veggies.
I was impressed, he finally managed to come near me. He asked if I needed any help, and I said maybe. I asked if he knew how to judge melons, and popped one of my 32G tits out. His jaw dropped and he looked around. No one was there. He said you have to hold it and smell it to tell ripeness, and offered to show me in the back.
I went with him, and as soon as we were in the produce room, I popped my tits out and told him to show me. I cold tell he had never touched a woman, and I held the outside of his hands and squeezed my tits for him. I then told him to check for juicyness, and slid a hand under my skirt. My pussy was soaked, and his fingers easily slid in. I reached down to his pants, but before I could open them, I felt a hot sticky spot on his pants. The poor boy came already.
I kissed him on the forehead, put my boobs away, and put his hand to his mouth. I said I had to finish shopping, but next time maybe we could discuss how to test a carrot…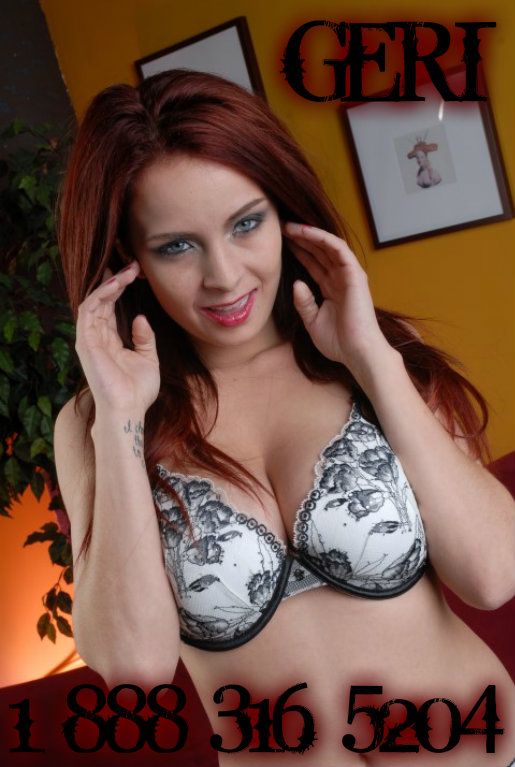 ✦ GERI ✦
☎☎☎ 【】 ☎☎☎
Read More ★ My Other Blogs ★ Follow Me 
---
History