You have heard the expression be careful what you wish for, right? Well when it come to gangbangs I just found out how true that statement is. I have been teasing my fiance Norman over how Vanilla he is, but lately a new side of him is emerging, a sadistic, evil side, and I LOVE it! So when we were talking about New Year's Eve, I mentioned how I had never been used to the point of actually being sore before. He laughed and I told him I was serious- that I have had up to 5 guys, and after they had cum as much as they could, and all dicks were limp, I wanted more. He didn't look pleased, so I changed the topic and we decided on a friend's secret sex party at an undisclosed location for New Year's.
My first surprise was that Norman said he was going to pick out my outfit. I laughed, but agreed. Next was that I was to be blindfolded. Done. Last was that I had to wear an open ball gag. I was loving it! So when I stepped out of the shower, Norman gave me a box. In it was a mesh body suit in black, and a floor length white silk robe. There were also 8″ stilettos in the box. He watched me dress, and took some very sexy pictures, then walked me to the car and put on my blindfold. Then he handcuffed me, put on my gag, and pulled the hood over my eyes. This made me so wet.
It took a while, but eventually we stopped, and I had no idea where we were. It sounded like an industrial are, but I couldn't be sure. He helped me out of the car, and I could hear my heels on the pavement, and then echoing on a concrete floor. When we stopped, I heard him say this, "Ok boys, here she is. She told me that she couldn't be worn out. I decided to prove her wrong." He then took my hood off and opened my robe. He finished by saying, "Everything goes. I want her ass and pussy fucked raw. Her mouth is open for your cocks, cum, and piss. She is a filthy whore and needs to be taught what it's like to be fucked by 10 cocks. Let the party begin!"
In no time my robe was ripped off, and so was my body suit. I felt nails digging into my tits, and fingers in all my holes. Someone smacked my face and pushed me to my knees. The cuffs came off, and I was stroking 2 cocks, while someone was fucking my open mouth. I was then picked up to something that felt like a board on 2 sawhorses. I was dropped onto a monster cock that slid in my soaked pussy, followed by a drop of spit and a cock in my tight asshole. The guy fucking my open mouth grabbed my hair and smacked my face. Everyone was degrading me, saying what a dirty cunt I was and how they could tell how much I loved it.
The first to cum was the guy in my ass, he came hard and pumped a huge load into me. He pulled out and was replaced with another bigger cock. Then the guy in my mouth came and it ran out of my mouth all over me. The next cock was the guy from my ass- he was still soft and I could taste my ass and his cum, and he just stuck his cock in my mouth to get it clean, then took it out and pissed on my face and into my open mouth.
Soon I Iost all track of things, and let myself go. I was fucked, spit-roasted, airtighted, pissed on, smacked down, and generally used like a rag doll. I was so impressed Norman set this up, it was the best New Year's Eve EVER. Call me and I will tell you all the nasty things they did to me…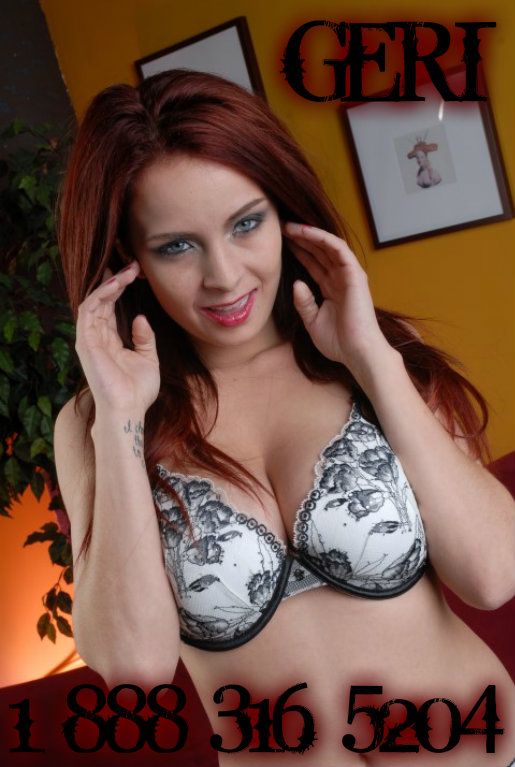 ✘ℴ Geri ✘ℴ
▃✦  ✦▃
Check Me Out ❤ Read My Other Blogs ❤ Twitter 
---
History