I just don't know what the fuck is wrong with me lately! Ever since I went crazy with the gangbang on NYE I just can't seem to stop acting like a dirty slut! Take yesterday for example…
I knew I had the cable guy coming as we'd been having problems with the signal for a few days. I'd been taking some pretty steamy calls so I was a little flustered and a lot horny, and just had on my silk dressing gown/kimono. He was late (as most cable guys usually are) and I was starting to get a bit pissed off when he finally arrived. I opened the door ready to chew him a new asshole but stopped in my tracks when I saw he was a tall, strapping mixed race guy with thick muscular  arms covered in black ink tattoos,handsome chiseled features, bright green eyes and a sexy smile.
I immediately became nervous and shy (which very rarely happens with me and members of the opposite sex!) I think I even blushed as I pushed open the door and motioned for him to enter.
I showed him to the living room where we have our main TV and box, and he started working. I floated around him pretending to be busying myself straightening the sofa cushions when really I was checking out his ripped body and wide, sexy back from behind.
I was lost in my own little world imagining how big his cock was and whether or not he was cut when the phone ringing jolted me back to reality. "Excuse me." I said and quickly and went to the bedroom, shutting the door behind me, already thinking VERY naughty thoughts about this lovely specimen cable guy…
I answered and luckily enough it was one of my regular callers, he knows me well and I couldn't wait to tell him about the hunk of fresh cock in my living room. Of course we ended up running through lots of scenarios and eventually having a really hot mutual wank imagining me walking out in stockings, suspenders, heels and nothing else to entertain my guest. I thought I'd managed to keep the noise down as I came, and I was confident the cable guy was none the wiser. I said goodbye and quickly opened the door, and what the fuck did I see? The cable guy listening in at the door! He'd heard the whole thing!
I paused in quiet shock for a moment and looked at him with my mouth open. "I'm so sorry, I came to ask you where the modem was and I could hear you talking through the door…"
I don't know what came over me but without a word I grabbed him by the shirt and dragged him into the bedroom. I pushed him down on the bed and I could tell by the look in his eye as he sized up my body through my flimsy dressing gown and the way a half smile played on his lips.
If you want to hear about how badly behaved I was with my sexy cable guy (that's his new name because I can't remember his name and he has a HUGE cock) you'll have to call me for a blow by dirty blow account, I worked his cock so hard yesterday I'm still finding it hard to type!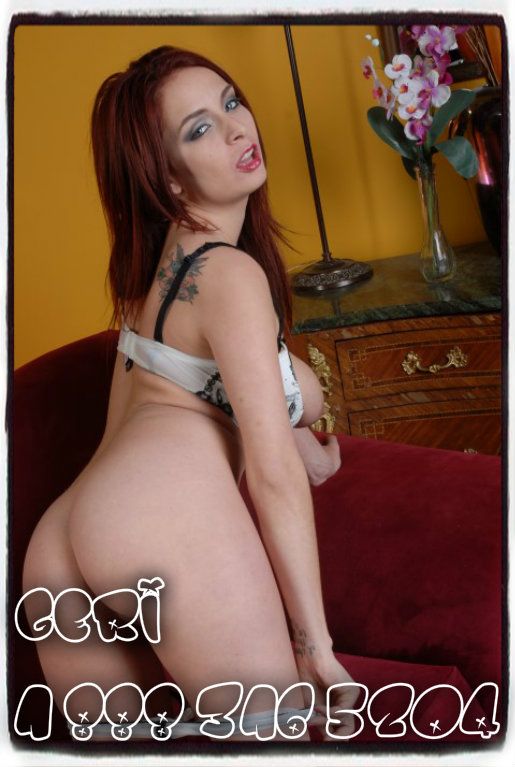 ★ READ MY OTHER FILTHY BLOGS ★ 
---
History