How I love my boys. You all keep me so horny and wet, asking me to tell you about my sexploits, but I really love hearing your inner fantasies and desires. Some of you want me to seduce your wife or daughter, some want me to be tied down an forced to do what you want. And others want me to help them get in touch with their feminine side. Lately those have been getting me off the best.
 You know who you are. You are a big, powerful man by day. You wear a suit, and carry a Gucci Briefcase perhaps. But what is under that suit? Cotton briefs or boxers? Nothing? Or…sexy, silky panties, or is that what you want? Tell me how you'll shave your balls so they feel smooth against the fabric and rub and titillate as you walk. I will help you feel even sexier.
Call me and I will give you the tricks to shave your legs, so you can have panty hose under your slacks. You and I will be the only ones to know about your garter belt. I bet you will have to restrain yourself from stroking your cock at work and cumming in those hose or crotch-less panties.
I will tell you how to stuff a bra and make them look convincing. Send me your picture and I will help you buy a dress or lingerie that fits you. Let me talk you through basic make-up. Then after send me your pic as a sissy and maybe I will send you some of my panties that I came in while looking at your pic. Have a mustache? Beard? Goatee? No problem- I have a fetish for beards.
Let me help you be the sissy you can be, and let me get off on getting you there..
Geri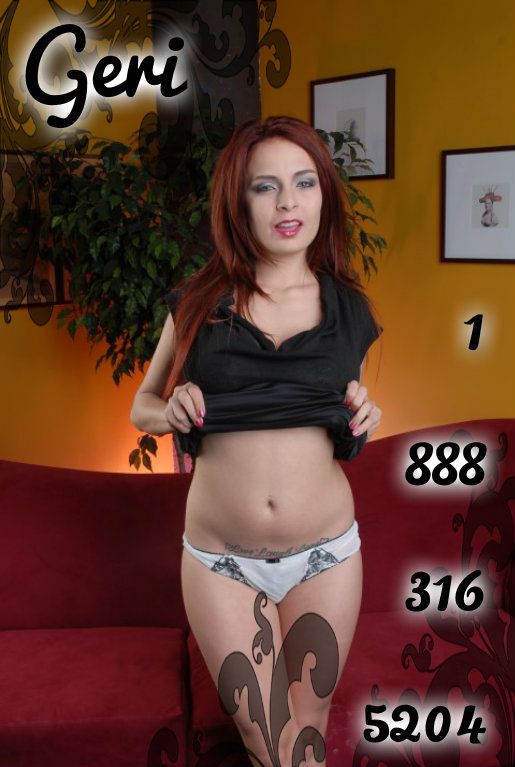 ---
History