"This one i had a few nights ago. I was with you on the beach. And after a long fun day in & out of the water. We make camp for the night. We're sitting around the fire pit we made. The stars are out in full view. I have an arm around you, holding you, hugging you. The amber glow of the fire is highlighting you perfectly, like it's trying to hug you.
The stars are glowing extra bright because they're trying to match the brightness & twinkle of your eyes.
The breeze picks up & lightly teases your hair. i gently move it away from your wonderful eyes. The wind moves across your wet top & makes your nipples a bit hard. I see your chest heave, & place a hand over your heart. I lean in for a kiss. And your lips taste like heaven. Our tongues dance with each other. You let out a slight coy moan that just yearns for more.
I move my lips to the nape of your neck, kissing gently. My hands glide over & caress your body. You put your hands on my head & push my lips down to your chest. My mouth engulfs your beautiful breasts. My tongue licking & flicking your nipples.
Your hands reach under my trunks. Touch & stroking my cock. Going faster, faster, faster. My hands move up your thighs. I pull your bottoms to the side. And hold your sweetness open with 2 fingers.
I slide my mouth down between your legs. I start kissing & licking your other lips. Feeling my tongue on your clit, you start moaning louder & louder.
The feeling of me kissing, licking, & slurping on your pussy is taking you so close to the edge. You keep moaning, ummm yessss, right there, just like that. And finally the wave of pleasure overcomes you. I feel your hips bucking as you let out an incredible scream of passion. As you release your sweet juices all over me. I feel them running down my face & chin. I savor every drop."
Just reading that again posting it has got me wet…so gentle and sexy, I can feel those fingers, Mmmmmm! I'll have to have another play with myself, right now. Lol I fucking love you B! Thankyou! xoxox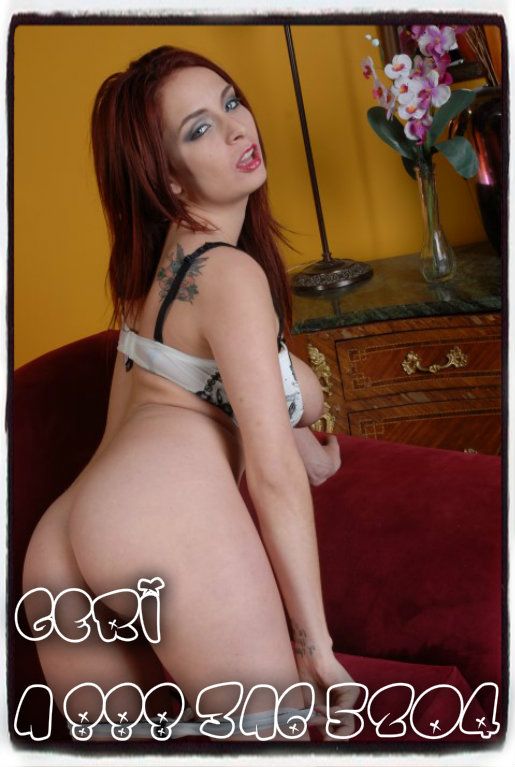 Geri
888-316-5204
[email protected]