Cock and Ball Torture Darlings! I have been having so much fun lately. You seem to like me more the worse I treat you! I may even have to dust off my of Dominatrix stuff just so I can touch the objects as we talk. The part that has been driving me crazy is those of you that want me to cross the lines, and almost ruin you. You know who you are!
I will admit, I don't understand those of you who like cock and ball torture, but it helps me get out any aggression and I am much happier because of it. Every once in a while though, I have a request that pushes my limits, and I love that. Think you can push me to my edge? See if you can top this…
One of my regulars loves it when I torture his poor little cock and balls. He even went out to buy a cock cage, so when we couldn't talk he couldn't get aroused- he even had it custom built, because he was so small, none of the regular ones would fit his tiny pecker. I always reminded him of how pathetic of man he was, and he would send me pictures- soft he was all balls and no dick at all! Hard he was maybe 4-5″. One day he begged me to meet with him. I absolutely refused. However when he made me an extremely handsome offer I couldn't refuse, I considered! When he sent me a bank check deposit of half, I broke.
I put some conditions out, and even had him sign a waiver. He agreed to all, and his lawyer was even kind enough to include an accidental death clause (haha!) He rented a house on a private Island, i was taken there by speed boat, wearing nothing but a 1 piece latex outfit with built in boots, hood, and gloves. The door to his place was open, and a note was on the door telling me he was in the basement. Perfect.
I got downstairs, and it was lit by hundreds of candles. In the middle of the room was my subject, completely naked and tied down. I adjusted his arm and leg straps, and looked into his expectant eyes. I removed his ball gag, and told him I wanted to hear his pleas. He said yes Mistress, and I put my suitcase down on a table. I let min see everything from a billy club, to tweezers, to needles, and clamps. I began by taking a candle and dripping the wax on his nipples and chest. I then got close to his groin, and singed off any hairs I found. After that, I stroked his lil man hard, and punched it as hard as I could right where the balls meet the shaft. He screamed, and I laughed.
Next I grabbed the club. I hit his fingers, and then toes. His tiny cock was still hard, so I smacked it down. The fucker actually came as I hit him, so I took his cum, lubricated the club, and shoved it up his ass. I then went to my bag for a needle. In front of him I sterilized it in the flame of a candle, and let it get red hot. He started stuttering and asking what I was doing, but I didn't answer. Instead, i stood up, pierced the head of his cock, and ran a thread through the head to each of his nuts. I then reheated the tip and pierced his nipples. He was screaming, but hard again.
I strung his cock and balls up to the ceiling, and different ropes to his nipples. I ran my latex covered fingers through some blood and wiped it on his lips. I got a small 2 pound weight and attached it to the ball rope telling him maybe this would make him grow. To his nipples I attached a small battery and let the electricity flow. When he passed out, I took off the battery and jammed the stick further up his ass. When he still didn't move, I got out the clamp, and tightened it until his eyes popped open.
I was all ready to hear him utter his safe word, but he picked up his head, looked at me, and said, "Is that all you got?" Well I hate losing a cock and ball torture challenge, so call me and maybe I will tell you what other tricks I had in my bag….I think the statute of limitations is over…
Check out More CBT Girls Phonesexkingdom.com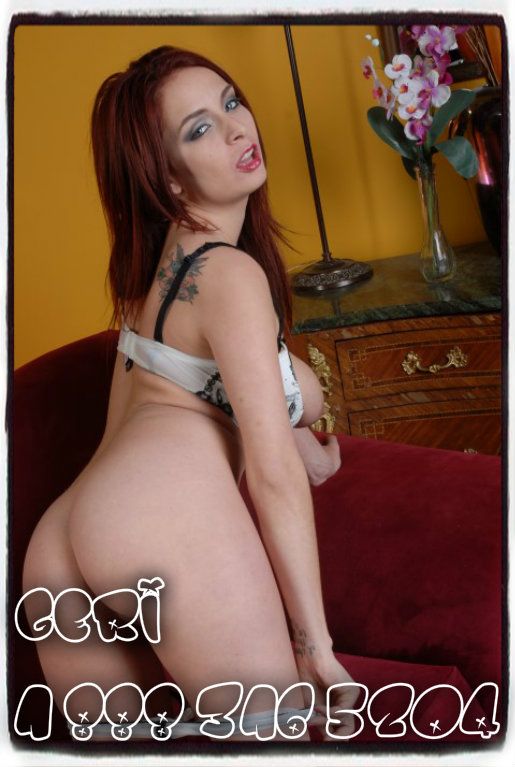 ---
History